Keynote Speakers
Keynote Speakers
Audiovisual Translation and empowerment
Dr. Joselia Neves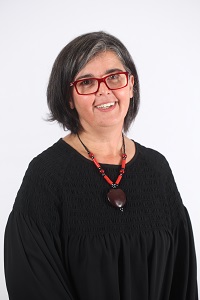 Audiovisual Translation, including Media Accessibility, is both a local and a global phenomenon that is closely linked to the rapidly evolving mediated world surrounding us. Ideally, it is also a tool which not only allows local and global communities to access information from the four corners of the world, but also to communicate their own messages, concerns and interests, and to use their own language, as their translated and accessible productions travel across continents. Audiovisual Translation has diversified to such an extent that it now has features of translation as well as interpreting; that it is entering many new domains and taking on many new functions. The possibilities for empowerment are virtually endless. The concrete form that these possibilities can take requires further research and careful management, as well as input from the end users.
Giving Voice to Arab Events: Communication, Politics and Relative Truths
Sultan Sooud Al Qassemi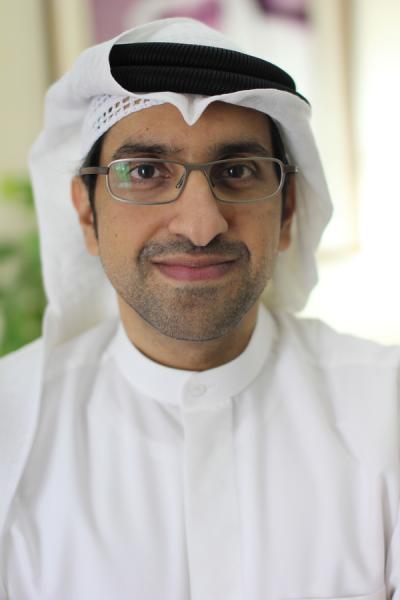 Sultan Sooud Al Qassemi is a United Arab Emirates-based columnist whose articles have appeared in The Financial Times, The Independent, The Guardian, The Huffington Post, The New York Times Room for Debate, Foreign Policy, Open Democracy, and The Globe and Mail, as well as other notable publications.
Al Qassemi is also a prominent commentator on Arab affairs on Twitter. Rising in prominence during the Arab Spring, his tweets became a major news source, rivalling the major news networks at the time, until TIME magazine listed him in the "140 Best Twitter Feeds of 2011."
Al Qassemi is an MIT Media Labs Director's Fellow, and in 2014, Arabian Business placed Al Qassemi in its list of World's 100 Most Powerful Arabs under the Thinkers category. He continues both to write and tweet about the Arab world both from his home in Sharjah, as well as while giving lectures internationally.
Al Qassemi is also the founder of the Barjeel Art Foundation, an independent initiative established to contribute to the intellectual development of the art scene in the Arab region by building a prominent and publicly accessible art collection in the United Arab Emirates. Barjeel Art Foundation currently has exhibitions at the Aga Khan Museum in Toronto, and the Whitechapel Gallery in London.
Challenges in the digital world
Dima Khatib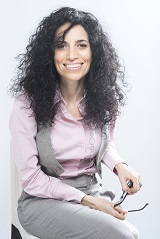 Dima Khatib is a journalist, writer and translator. She is currently the Managing Director of AJ+, a multi-lingual online digital channel based in Doha and San Francisco. She has worked for WHO, AFP, Swiss Radio International, inter alia. She joined Al Jazeera in 1997. Her journalistic career led her to work in over 30 countries around the world, including China and Latin America, reporting on world events, interviewing heads of states such as Hugo Chavez, lecturing journalism and translation in Caracas, Madrid, Dubai and Doha. Dima has been classified among the most influential Arab women on social media since 2011. Of Palestinian-Syrian descent, Dima studied translation in Geneva University, Switzerland. She speaks 8 languages. She has one poetry collection in Arabic: Love Refugee.
Dichotomies in Translation Studies
Professor Henry Awaiss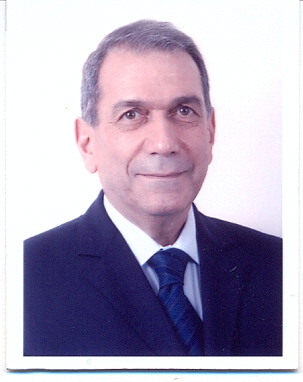 In translation studies, the attention is drawn to the vast number of dichotomies or pairs of concepts and vocabulary. These long lists should refer to either an act of separation, an attempt of delineation, or the declaration of a union within a clear or perhaps ambiguous autonomy. This paper contributes to thinking, from a translation point of view, about a series of these dichotomies such as translation and language, translation studies and linguistics, the industry of writing and the industry of translation, source and target authors, faithfulness and betrayal, the writer and the translator, the author and the translator, and the translator and the interpreter. Undoubtedly, it is possible not to stop at these examples; however, the most important issue is to examine this phenomenon and try to explain it for the purpose of categorizing the areas of research as part of a policy that would contribute to the way of dealing with translation as a specialized course at the university, and with translation studies as an objective monitor of the translation act as well as its implications and outcome.
Professor Henry Awaiss' activities include teaching, research, and writing. He started showing special interest in publishing many years ago, as he issued, with his associate Jarjoura Hardan, "The Source - Target" series, specialized in translation topics and problems, as well as the related issues of translation studies, terminology and history. Also, he has always emphasized the importance of continuous training.
Professor Awaiss has participated in many local, regional, and international conferences and seminars and has many contributions in this regard. He served as editor in chief of "Al Kimia", Annals of the Institute of Languages and Translation, from 1996 to 2012. Professor Awaiss is currently the Chief Editor of Bawabat Al Lughat (Languages Portal), Annals of the Faculty of Languages, where he has been serving as Dean since its foundation in 2012. Awaiss helped founding the Translation School in Beirut (Ecole de Traducteurs et d'Interprètes de Beyrouth (ETIB)) in 1980, while he was still in Saint Joseph University. In 2011 he was also elected member of the Board of Management of the International Permanent Conference of University Institutes of Translators and Interpreters, known as CIUTI.