Practices and Benefits of Translation in Legal, Health Care and Community Areas
Practices and Benefits of Translation in Legal, Health Care and Community Areas
Practices and Benefits of Translation in Legal, Health Care and Community Areas
Workshop Overview
Translation has been growing in many aspects of human life, such as courts, hospitals and community services. It has a vital role in that it makes it possible for us to communicate and share information across language borders, promote cultural diversity, and receive equal access to information and community services.
This workshop exposes the significant value that translation and interpreting have been adding to human life. The focus will be mainly on legal, health care and community translation. It introduces participants to the various ways that would develop in them the needed skills to meet the requirements of social responsibility as translators or interpreters.
Legal translators are often involved in helping draft the exact wording to be used in courts, legislation, national alerts and peace treaties. Health care translation saves lives by catching words that help identify and contain health outbreaks. Moreover, assuring accurate human translation in health care is crucial to avoid errors while safeguarding health care providers from costly lawsuits. Community translators also play a significant role as intermediaries who facilitate communication between citizens and service providers, leading to social stability and harmony.
Workshop Structure
The workshop consists of (A) presentations, (B) real-life examples reflecting cases of translation benefits, (C) practice on the translation strategies adopted in community translation and (D) a review of the translation techniques that ensure adequate translation outcomes, for the sake of optimal benefits for the community.
Methodology
A set of translation exercises will be presented to the participants to enable them evaluate their skills in the analysis and transfer of texts from source to target languages. In addition, they will be given an opportunity to exchange openly the challenges they encounter in their translation environments. Brainstorming questions will be raised in order to increase the professional awareness among participants such as intercultural competence, revision, social and human factors. The workshop will raise participants' awareness to the social and human impact of translation on our daily life and the ways of optimizing translation accuracy to enhance this impact even further.
Workshop Leader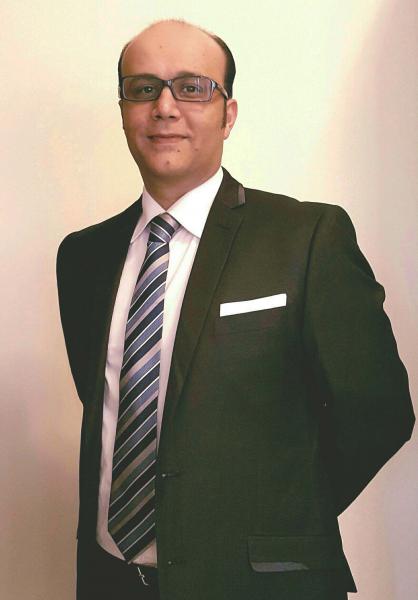 Nabeel Rashid is a translation reviser at the College of Humanities and Social Sciences (CHSS) in HBKU. He is also a trainer, leading workshops for the community. Nabeel Rashid also worked as an accredited court interpreter at the Ministry of Justice in Canada-Vancouver, and as a registered health care interpreter at British Columbia Provincial Health Authority. He provided translation services as a licensed community translator in the same city as well. Qatar Olympic Committee also employed Nabeel Rashid for years as a senior translator and a member of the Doha Asian Games translation legacy team.
Nabeel Rashid completed a postgraduate diploma in health care and community translation at Vancouver Community College. He has two degrees in English, BA and MA from the University of Baghdad where he worked as a lecturer at the departments of English and Translation.
Nabeel Rashid joined the Society of Translators and Interpreters of British Columbia (Vancouver-Canada, 2009-2013), the American Translators Association (Virginia-USA, 2005-2009), and currently he is a member in the Association of Canadian College and University Teachers of English (Canada, 2015-Present). Nabeel Rashid translated during his career several books and magazines from Arabic into English.
Participants
This workshop is recommended for translation students and translators, whether beginners or professionals. Bilingual social service and community workers in charge of language services can also benefit from this workshop. The maximum capacity is 20 participants