9th Annual Translation Conference Workshops
9th Annual Translation Conference Workshops
9th Annual Translation Conference Workshops
Our 9th Annual International Translation Conference offers two workshops in the fields of translation on the 27th and 28th of March. Please note that the maximum capacity of the workshops is 20 attendees each. Each workshop is scheduled to be conducted twice during the conference on March 27 & 28. In order to attend any workshop on any day, you need to confirm your registration by visiting our registration desk at QNCC on March 27.
| Workshop Title | Leader |
| --- | --- |
| The Impact of Technology on Translation Services Industry | Nabeel Rashid |
| Translation Technologies: Trados as a Case | Wahba Youssef |
Workshop Overview
Supported by technology, the "wired translator" in the present age has replaced the stereotype of the translator as the specialist depending on paper-dictionaries only. Translators nowadays are connected to online resources and networks, offering services across the globe by making benefit from technological tools and channels. Similarly, interpreting received a huge boost recently by technology where interpreters began to offer services to clients across the world with the help of specialized devices and equipment in conducting remote interpreting (telephone and video interpreting for people with visual and hearing impairments around the world). Translators/interpreters now are not only in-house staff hired by language service providers; they are well-paid freelances working for international agencies and/or direct clients. In addition, in light of new market reality, large translation agencies started to commission work to smaller agencies or freelancers, changing the old business model/relation among translation industry stakeholders.
Another technological marked effect on translation business is the proliferation of translation software, applications and free tools which pushed translation forward in recent years. Microsoft Translator, Google Translate and Babelfish became among the many popular resources for obtaining a ready translation. Despite the issue of translation accuracy, this technological revolution of software and applications took translation to a new level by adding to speed and consistency.
This workshop explores the practical implications of the recent developments in technology on translation industry. It highlights the importance of technology in promoting translation/interpreting services as well as enhancing the quality of these services. The purpose of the workshop is to raise awareness among participants about the growing vital role of technology in translation business.
Participants will develop a practical mindset towards the impact of technology on translation, where they will have an opportunity to get some hands-on experience with online post-editing and automatically generated translation, allowing them to measure their productivity and compare it objectively with their own translation experience. The workshop aims to expose the participants to practical implications for a better understanding and use of technology in serving their translation business.
In addition, participants will have the opportunity to raise questions on the importance of technology in translation business such as efficiency, cost-effectiveness, speed, quality control, professional development opportunities, academic networking, and wider market accessibility through freelancing. Some technological terms and concepts in translation will also be highlighted to participants. They will also learn about the advantages of technology in translation including information on providers of freelance projects with a list of their names and websites.
Workshop Structure
The workshop consists of (A) presentations, (B) real-life examples reflecting cases of translation technology benefits, (C) practice on extracts of machine vs. human translations (D) a review of some technology benefits to ensure better outcomes.
Methodology
A set of translation exercises and presentations will be given to the participants to enable them evaluate their skills in analysis and transfer of text from source to target language by online tools. In addition, they will be given an opportunity to exchange openly the challenges they encounter in using translation technology. Brainstorming questions are to be raised in order to increase the professional awareness among participants such as going global in offering services, social and human factors to control the quality of computer assisted translations. The workshop will enrich participants with examples on the impact of technology on translators and their profession, and online ways of optimizing translation accuracy.
Workshop Leader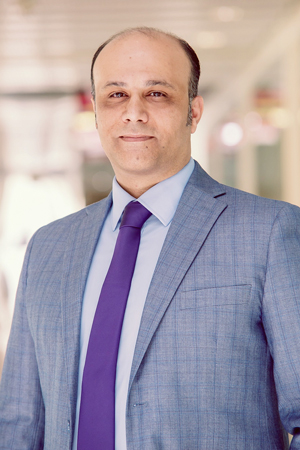 Nabeel Rashid is a translation reviser at the College of Humanities and Social Sciences (CHSS) in HBKU. He offers professional training to interns during their MA program in translation studies at CHSS, and leads workshops for the community. Nabeel Rashid also worked as an accredited court interpreter at the Ministry of Justice in Canada-Vancouver, and as a registered health care interpreter at British Columbia Provincial Health Authority. He provided translation services as a licensed community translator in the same city as well. Qatar Olympic Committee also employed Nabeel Rashid for 8 years as a senior translator and a member of the Doha Asian Games translation legacy team.
Nabeel Rashid completed a postgraduate diploma in health care and community translation at Vancouver Community College. He has two degrees in English, BA and MA from the University of Baghdad where he worked as a lecturer at the departments of English and translation.
Nabeel joined the Society of Translators and Interpreters of British Columbia (Vancouver-Canada, 2009-2013), the American Translators Association (Virginia-USA, 2005-2009), and currently he is a member in the Association of Canadian College and University Teachers of English (Canada, 2015-Present). Nabeel Rashid translated during his career several books and magazines from Arabic into English.
Participants
This workshop is recommended for translation students and translators, whether beginners or professionals. Bilingual individuals in charge of language services/terminology banks can also benefit from this workshop. The maximum capacity is 20 participants.
Workshop Overview
Translation technologies are tools to aid; they are not replacements for human translators. They are helpful devices that can change the way we work, taking over tasks that are tedious and repetitive, and leaving to us what we do best- using our mental process to make wise decisions
The workshop explains how CAT tools prove to be very valuable especially as far as the language elements in the project are concerned. Such a value can be optimized depending on the expertise of translators and project managers alike in dealing with CAT Tools. Knowing how to efficiently handle these tools turn them into an asset for professional translators and language service providers.
This workshop is designed for professional translators and translation studies students who want to quickly explore CAT Tools with the emphasis on SDL Trados Studio, so that they can start working productively with this leading translation system in the market from day one.
Workshop Structure
The scope of this workshop is to familiarize you with the main features of SDL Trados Studio 2017. It contains (A) presentation about CAT Tools and Trados Studio 2017 in particular (B) Screenshots of translations examples using Trados Studio 2017 to explain the features (C) Practice quiz of 15 to 20 questions for participants to reinforce the information. (D) An overview of learning points and revisit to the quiz questions to ensure that participants develop a complete understanding of using translation technology in translation.
Workshop Methodology
The main focus of this training workshop is on presenting the features of SDL Trados Studio 2017 with practical life examples, for which training sample files are available.
We will also use some presentation to explain the theoretical ideas behind the practical examples used during the training
Workshop Leader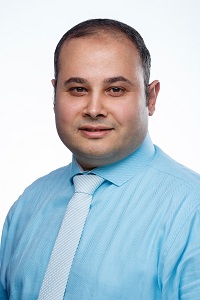 Wahba Youssef has been working for the Professional Services Center as a Senior Translation Specialist since October 2015. He is leading the CAT Tools practice at TII and working towards lecturing and training Translation Studies MA students on using such tools and project management techniques.
Academically, Wahba is a graduate of Ain Shams University, Faculty of Alsun, Egypt, 2001. His major study was English, Arabic and German. He has supported his linguistic study with a diploma in Information Systems Analysis and Design regulated by NCC with cooperation with the Egyptian Ministry of Communications in 2003. Moving to work in the Capital of England, London, he pursued his academic studies by having a BA degree in International Business and Management from Bournemouth University. Additionally he gained a level 2 diploma in Financial Accounting under the regulation of the Association of Accounting Technicians in London and was awarded the membership of the association. He is also certified in SDL Trados Studio 2017, SDL MultiTerm 2017 Desktop and MemoQ Level PM.
Professionally, between 2001 and 2004, Wahba worked in Egypt for Dar El Farouk Publishing House as an English-Arabic Translator where he translated so many books in the two disciplines of Information Technology and Finance and Investment. Then he moved to Future Group to work as a Senior Translator for 3 years. Since then, he focused on using CAT Tools in translation such as SDL Trados, Wordfast Pro and MemoQ. In 2007, he was offered a position by Ernst & Young to work as a Financial Translator and Reviewer for 3 years in Kuwait. After that he settled in London and started a new phase of his professional career; he spent six years contracting with local and international clients in the UK to provide them with translation services using cutting edge technologies of translation.
Participants
This Workshop is recommended for translation students, new entrants to the profession and established practitioners. The maximum capacity is 20 participants.