Research and Translation Projects
Research and Translation Projects
Research and Translation Projects
Quality and innovation are the driving force behind all R&D carried out at TII.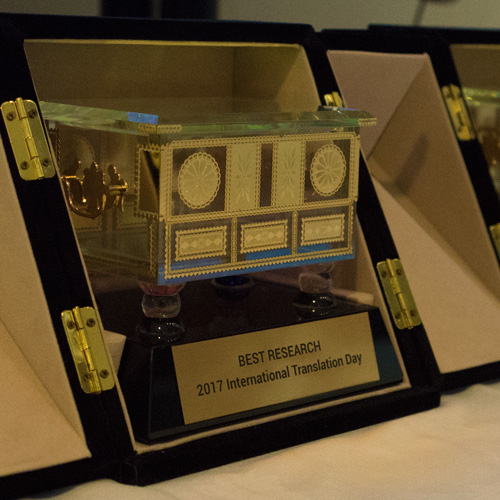 When faculty, students, staff, and the community at large, come together to enhance knowledge, to find solutions for real problems and to improve the lives of people, creativity and determination lead to impactful results.
Here you will find summaries of a selection of projects carried out, in recent years, by TII students, faculty and staff. They will display the outcomes of individual and collective efforts that have led to the development of knowledge and to social change.
These can now serve as inspiration to others and as opportunities for new applications.
All the listed projects are begging for further developments, and all those invested in them are open to collaboration with individuals or institutions wishing to apply them in new contexts.
Should you be interested in developing or applying any of these ideas in collaborative ventures, please contact jneves@hbku.edu.qa