CV and Resume Writing
Introduction
Workshop Leader: Nada Al-Mahmeed
Workshop Schedule Date: 23 July 22 - 23 July 22
Workshop Schedule Time: 09:00 - 13:00
Duration: 4 Hours
Venue: Penrose House (LAS) Building, Education City
About the Workshop
Join our mini workshop to explore how to write a distinguished curriculum vitae (CV) or a resume and understand the key differences between the two. The session will also cover topics of technical considerations including design, layout, structure, and appropriate language to use when creating a CV or resume.
This workshop is part of a series of eight community workshops offered by the Translation and Interpreting Institute's (TII) Translation and Training Center in celebration of TII's 10th anniversary.
About the Leader/Instructor
Nada Al-Mahmeed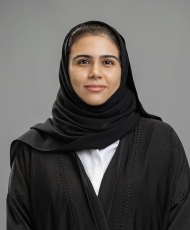 Nada Abduljalil Al-Mahmeed joined the College of Humanities and Social Sciences (CHSS) at Hamad bin Khalifa University (HBKU), in Qatar as a Senior Project Leader in 2016, where she has led strategic planning, stakeholders' relationships, as well as marketing and communications on the College level.
Al-Mahmeed previously worked at Qatar Development Bank (QDB) as a Corporate Planning Supervisor where she was involved in planning and strategy execution governance activities for more than four years. She revolutionized the organization's planning and enabled it to have a full and successful implementation of the Balanced Scorecard (BSC). Her work has influenced the active implementation of QDB's strategy and level of corporate and employee performance.
Al-Mahmeed holds a Bachelor of Science in Business Administration and minor in English Studies from Carnegie Mellon University – Qatar, and a Master of Business Administration (MBA) from the University of Cambridge - UK.