10 Years of TII
A Decade of Words Connecting Worlds
The Backstory
The Translation and Interpreting Institute (TII) at Hamad Bin Khalifa University (HBKU) was founded in 2012 by Her Highness Sheikha Moza bint Nasser. Ever since its establishment, TII aimed to offer world-class education in translation, interpreting, and foreign languages, contributing to the growth of the Qatari knowledge-based economy as a center of education and research, and a service provider and employer. With the support of its dedicated community, TII delivers sophisticated translator and interpreter education, high-level training in a range of languages, and quality translation and interpreting services of the highest international standards. Three top-notch MA programs are offered by the Institute, with two being accredited and validated by the University of Geneva. Throughout the years of its growth, the Institute has grown beyond its realm of being an education provider, as it has developed into a hub for high-level training in a range of languages through the Language Center, and a quality translation and interpreting service provider of the highest international standards through the Translation and Training Center
Dean's Message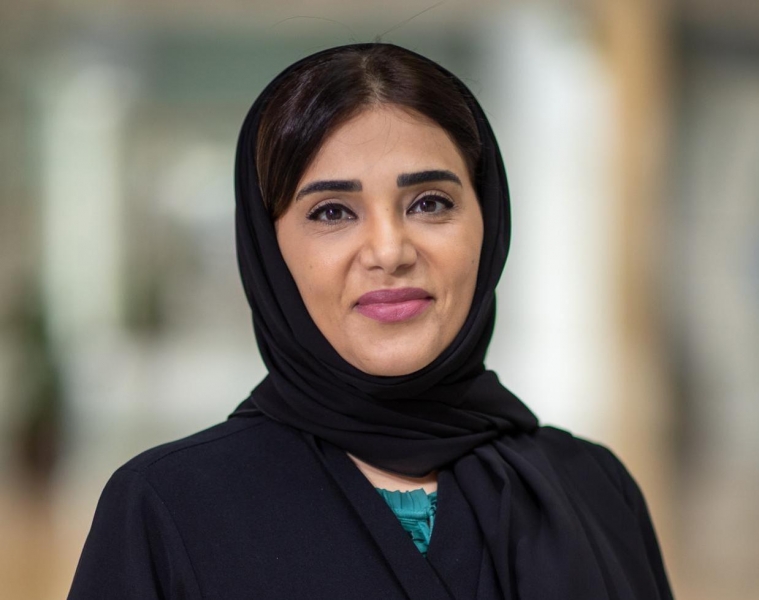 I am delighted to mark this momentous milestone of the Translation and Interpreting Institute (TII). We at the Institute are proud to be commemorating our anniversary by renewing our commitment to the TII community in celebrating and learning from the past and planning for a brighter future.
Yes, TII was established as a center of education and research and as a service provider and employer. Still, it is the commitment of our diverse, hardworking community that has been the genuine lifeline of our Institute. Therefore, in celebrating this decade of success, we celebrate the community within its' borders that has added all the more value and purpose to what we do at TII. Looking forward, we aim to further advance the research produced by TII in the rich and various fields of translations studies. In addition, we look forward to expanding the foreign language education we provide in the fast-growing Language Center (LC) within the Institute, as well as sustaining the exceptional quality of the Institute's translation and interpreting services with the specialized forces within the Translation and Training Center (TTC).
— Dr. Amal Mohammed Al Malki
Founding Dean, College of Humanities and Social Sciences
Join the Celebration!
In celebration of TII's tenth anniversary, we have a lineup of public events and workshops to get you involved with our community. Join a mini-workshop by the Translation and Training Center (TTC) to get a taste of their regular workshops, or an interactive session with the instructors of the Language Center (LC) to see what it's like to be a language learner at LC, or attend a webinar by the Translation and Interpreting Department (TISD) to explore the academic aspects of translation.
Upcoming Events:
Interpreting Basics
May 21, 2022 | 9:00 - 13:00
Professional Translation Basics
May 28, 2022 | 9:00 - 13:00
Sports Translation
June 4, 2022 | 9:00 - 13:00
Business Translation
June 11, 2022 | 9:00 - 13:00
#CelebratingMemories

​​"I will always appreciate the synergies we have and maintain within TII. The Institute's functions always work together, and colleagues never fail to extend support to one another."
Nada Al-Mahmeed, Director of Translation and Training Center (TTC)
"I felt the immediate warmth when I first joined HBKU as the Marketing and PR Specialist for the College of Humanities and Social Sciences and worked with TII, I now enjoy growing within the College and Institute and learning from the expertise of my conscientious colleagues."
Noof Al-Thani, Marketing and PR Specialist, CHSS
"TII isn't just a workplace, it's an exceptional environment privileged with forward-thinking leadership. It's a culture that values ideas and celebrates diversity of thought and approach. I am proud to have started my 10th year at TII a few weeks ago, and I am grateful for all the support I received over the years. Together Forward!"
Mazen Alfarhan, Reviser, Translation and Training Center (TTC)
"If a word is to define what we have become over these 10 years, it will be 'FAMILY'… with all it entails!"
Dr. Joselia Neves Professor, Associate Dean of Social Engagement and Access, CHSS
"I've been teaching English at TII for 3 years. I keep telling everyone that English is understood THROUGH TOUGH THOROUGH THOUGHT, THOUGH"
Reem Sioufi, English Language Coordinator, TII

"TII is like my second home, where I feel free to create, design and develop the Spanish program for the community"
Daniela Bedmar San Juan, Spanish Language Coordinator, TII

"TII has certainly pushed me to the limit and opened my eyes to new creative teaching methods and innovative research possibilities that have not been explored before not only in Qatar, but also in the Arab world. A truly enriching experience!"
Dr. Amer Al- Adwan, Assistant Professor of Audiovisual Translation, TII

"As a visiting faculty, I always felt part of the TII community! The friendliness and sense of belonging of everyone made me feel welcomed. TII is where new knowledge is learned, but where life at its best is experienced"
Dr. Graca Chorao, Visiting professor in Audiovisual Translation, TII

"The year I joined, I was the only one from my country, everyone else held different nationalities. I was worried that I might not blend in, and might feel like a stranger, to the extent that on my first day, I kept going to my car during break to avoid people. Only one week in, HBKU became my second home. My colleagues became like my siblings and my professors were very supportive. Definitely the best two years of my life."
Angela Issa, Graduate of MA in Audiovisual Translation, Class of 2019