The Venue of the 7th Media for All Conference
The Venue of the 7th Media for All Conference
The Venue of the 7th Media for All Conference
The conference will take place at the HBKU STUDENT CENTER.
Qatar Foundation's flagship project, Education City, is a 2,500-acre campus on the outskirts of Doha that hosts branch campuses of the world's leading universities, as well as numerous other educational and research institutions. Education City aims to be the center of educational excellence in the region.
The Student Center serves as the gateway to Qatar Foundation's Education City. The 329,000 square foot facility provides a home away from home and exemplifies the metaphor of Education City as the hub for the generation of new knowledge.
The facility consists of a number of structures spatially arranged to meet different functional requirements and inter-linked with patios, alleys, and courtyards. It consists of Academic Spaces, a Gallery, Childcare & Entertainment facilities, a Wellness Center, large Multi-Purpose Halls, a Food Court, and a Sports & Entertainment Complex with indoor basketball courts, tennis courts and bowling alley.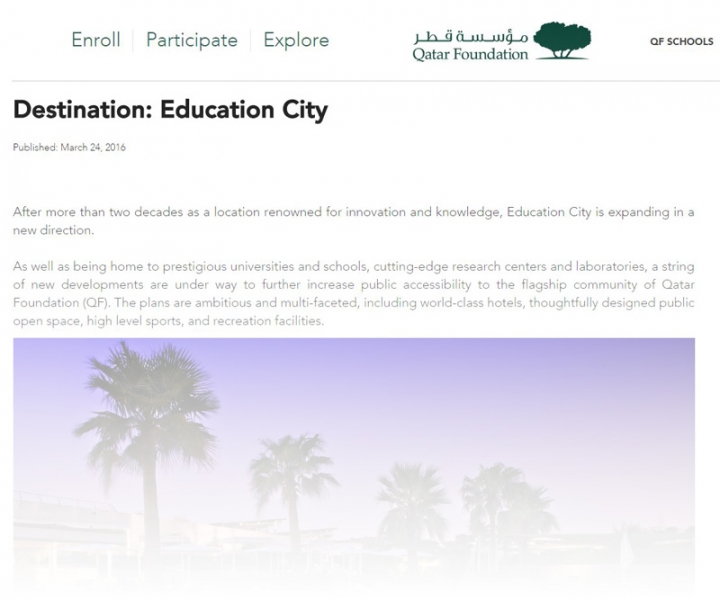 Click on the above image to read more about Education City